If your laptop is a huge part of your daily life then you're probably thinking, how do I protect my laptop?
The answer lies in a good quality laptop bag that can cushion the bangs and bumps that happen when transporting your laptop from one place to another.
An important element to consider when choosing a reliable bag is the material's denier rating.
But what Is Denier Rating and why does it matter when choosing a laptop bag? 
Read on to find out.
What Should You Look For in a Laptop Bag?
Every person has their own standards when it comes to choosing the perfect bag for their laptop.
Whether it's a backpack or a messenger bag, there are a few main things that you should consider regardless of your preference to ensure maximum protection.
Denier Rating
Denier rating is often an overlooked yet incredibly significant factor that affects the durability of any bag. So what exactly is denier rating?
In simple terms, 
Denier rating is how you measure the thickness of the individual threads that constitute fabrics and textiles.
A high denier count equals thick and strong fabric while a low count means that the fabric is going to be soft and sheer.
For example, microfibers such as polyester tend to have very low denier count, less than 1D, which is why they have that soft feel and silky texture. They're used in making mats, mops, undergarments, and more.
Because microfibers are very light and airy and can absorb moisture and keep sweat away from the body, they're usually used in the manufacturing of athletic wear.
The denier range for laptop bags is typically between 600D and 1600D.
However, the biggest brand names in the bag industry use 1000D fabrics in the manufacturing of their heavy-duty bags because they provide a perfect balance of lightweight, high quality, and durability.
300D Fabrics vs 600D Fabrics
To give you a better understanding of the difference the denier range can make, we'll compare between 300D and 600D fabrics.
300D fabrics are naturally thinner, lighter, and softer than the 600D ones. They're typically used in lightweight bags such as drawstring backpacks and shoe bags.
600D fabrics, on the other hand, are heavier, sturdier, and more durable. They're often used in the manufacturing of quality backpacks and luggage.
Because 600D fabrics are twice as durable as the 300D ones, they come at a more expensive price.
Material
Laptop bags are made from all sorts of fabrics but the most common materials are ballistic nylon, polyester, and Cordura.
A laptop bag can be made of a combination of these materials in addition to other fabrics like leather, cotton, and canvas.
Whatever material you choose, remember to always check the quality of other parts of the laptop bag such as pockets, zippers, shoulder straps, and flaps.
Ballistic Nylon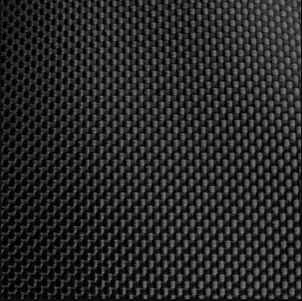 The denier range for ballistic nylon is typically between 840D and 1680D which is what makes it thick, heavy, and durable.
Although it's the strongest material on the list, its downside is that it's hard to dye which means that you get fewer color choices when you go for a ballistic nylon laptop bag. 
Additionally, its color tends to fade faster than other materials when exposed to sunlight. Regular nylon isn't very durable when it comes to carrying heavyweight, that's why we have ballistic nylon.
Ballistic nylon is a synthetic nylon material that was originally designed for military apparel.
It's a high ability to withstand abrasion along with the fact that it's water-resistant and very easy to clean making it a very popular choice for laptop bags.
Polyester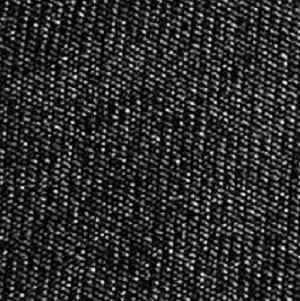 While polyester isn't as strong as ballistic nylon, it's still very hard to tear and can brave weather elements, especially when coated with a water-resistant finish.
Of all the materials, polyester is one of the cheapest options that can give you excellent value for your money.
The most common range of denier rating for polyester is between 300D and 1680D. 
Unlike ballistic nylon, polyester can hold its color well which is why you'll find it many school backpacks, especially the ones intended for younger kids.
Cordura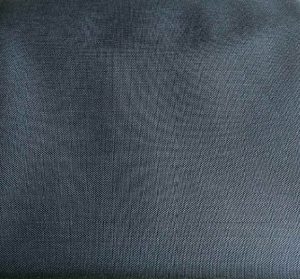 Its durability and ability to sustain the wear and tear of day-to-day use is what distinguishes Cordura from other materials. 
Unlike ballistic nylon, Cordura can be easily dyed, giving you more color choices. It also weighs less. 
While more expensive, ballistic nylon and Cordura are superior to polyester in fabric quality and durability.
1000D Ballistic Nylon vs 1000D Polyester
That being said, ballistic nylon and polyester are the most commonly used fabrics in the making of most backpacks.
So if it comes down between one or the other, which one do you choose?
To answer this, we'll be comparing between 1000D ballistic nylon and 1000D Polyester.
Which One Is a More Effective Water-Repellent?
Having already established the fact that ballistic nylon is stronger and more durable than polyester, it's time for the next important question, which one is a better water-repellent?
After all, you wouldn't want to get caught in a storm and have water seep into your laptop that's why it's important to check your bag's waterproofing capacity.
If you take ballistic nylon and polyester of the same weight, size, and denier rating, and immerse them in an equal amount of water, you'll find that polyester resists water much better than its counterpart.
This means that the,
"1000D ballistic nylon absorbs nearly twice the amount of water of 1000D polyester."
So, What is Denier Rating means to you?
If you're looking for a trusty bag that keeps your laptop safe from all possible thumps, scratches, and weather elements, pay attention to its fabric choice and denier rating of its material.
They're the best indicators of the bag's durability. Use this guide to decode the complicated terminologies and make the best choice.
And remember, your laptop is valuable and fragile and it needs a bag that can take good care of it wherever and however you carry it.
If you love this article, please share it!