Laptops are an essential tool that many people make use of every single day. They are important for students and professionals.
Knowing this, it is critical for people to have access to a good bag so that they can safely carry their laptops from place to place.
There are two popular options for people to choose from; the messenger bag and the backpack. Both the messenger bag and the backpack are going to be good choices when you need to tote around a laptop with you.
So which laptop bag is the best choice for you?
Messenger bag or backpack? 
Let's take a look at the features, pros, and cons of the messenger bag and backpack. 
Messenger Bag Or Backpack? The Pros and Cons
Each option is going to have its advantages, though.
Read on to examine the positives of each choice, as well as some potential downsides. 
The information should help you to come to a decision on which option is going to be right for you.
Messenger Bags

Messenger bags are trendy among professionals who need to take their laptops to work.
It is not uncommon to see a man wearing a suit and tie with a messenger bag resting over his shoulder.
This is a common choice for both male and female professionals.
It has replaced the briefcase in business culture and is great for holding your laptop, various types of paperwork, tablets, chargers, and other essential items.
The Pros
Many messenger bags are made to look really nice overall. Some of them are very upscale, and they go very well with business attire. 
A messenger bag just seems to look natural when being used by people who are dressed up to go to work. It is also just very easy to use.
If you want to be able to get to your laptop fast, then a messenger bag is ideal. You just flip the messenger bag's flap up and grab your laptop or other items. 
The fact that these bags only use a single strap design makes it easier to swing the bag around to your front to grab something.
The overall sleek nature of messenger bags is going to appeal to many people, too. They feel a bit more subdued than a large backpack. 
This is good when you want something that is not going to stand out for the wrong reasons.
For many businessmen and businesswomen, the messenger bag is clearly the ideal choice.
The Cons
One of the biggest downsides to using a messenger bag to carry your laptop is that it may not be as comfortable to carry for long periods. 
A backpack is going to feel more natural when you are walking with it.
Also, a backpack is better for carrying heavy loads. Depending on what you have to take with you, a backpack may wind up being a better option. 
If you are thinking of using a messenger bag for travel purposes, know that it is not going to be as good for carrying many items.
The messenger bag may wind up feeling cumbersome if you try to pack too many things inside of it.
When it comes to carrying many things, the winner of the messenger bag vs. backpack war is clear.
Features
Sleek
Easy access to contents of the bag
Very fashionable and professional
Style
The overall style of the messenger bag is likely to come across as more professional than a backpack.
These messenger bags are usually designed to look very good in a business setting.
Some of them may even be made out of expensive materials to really feel like a premium item.
Messenger bags are undeniably fashionable and will look good when being carried by anyone who is dressed up nicely to go to work.
Who Is it for?
Anyone can use messenger bags, but they seem to appeal more to working professionals.
A messenger bag is going to look very natural when being used by a lawyer, an accountant, a computer technician, or a teacher.
Many people with professional careers will love making use of these bags. They just do not have the right casual vibe that many students would prefer.
Find out what is the best laptop bag for a student here.
Backpacks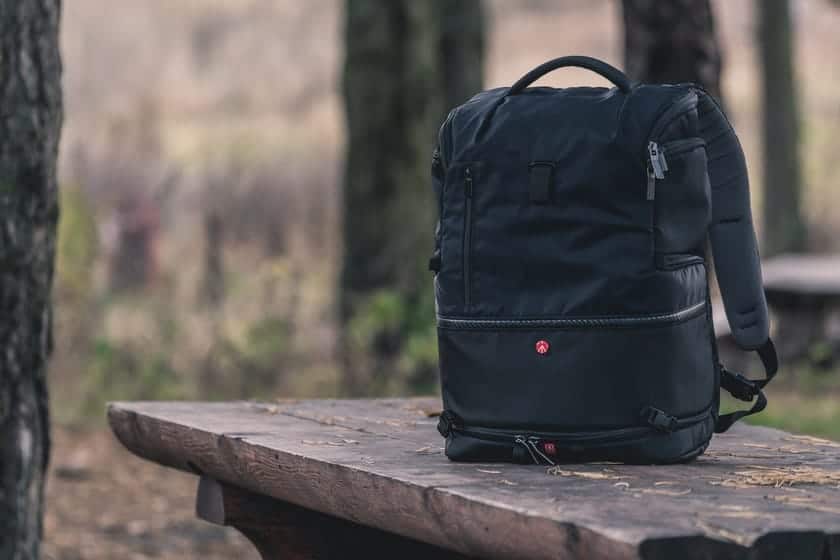 Of course, backpacks are an incredibly common sight in many places. These are going to be useful for college students and professionals alike.
It is more common to see students using backpacks to carry laptops, but they truly are used by people from all walks of life.
They can carry a lot of stuff and will always be a handy option when you need to take your laptop to work or school.
Pros
In some ways, backpacks are slightly more versatile than messenger bags.
They can carry more stuff than a messenger bag, and they feel more natural when carrying heavy loads.
It is easier to take a backpack with you when you are going on a long walk while carrying lots of heavy books to school.
The fact that a backpack makes use of two straps makes a big difference, too.
The laptop sleeve is also going to be very easy to access in most backpacks. You should have no problem slipping your laptop out when you need to use it.
Laptops are protected very well inside of these backpacks, too.
It helps to keep your laptop safe from small impacts so that it will be ready when you get where you need to go.
Backpacks are also versatile when it comes to their look. Some backpacks will look sporty, and others will look very sleek.
You can find a backpack that will suit you if you are a professional or you can easily find one that will work perfectly if you are a college student. 
Whatever your needs are, you will likely benefit from having access to a high-quality backpack.
Cons
Some people do not think that backpacks look as professional as messenger bags. As noted earlier, messenger bags are commonly seen as being used by businessmen and businesswomen.
They are sleek and easy to carry from your car when going into the office.
That being said, some backpacks do have a professional look to them if you are willing to shop around.
Some people may find that a backpack is going to be a bit too big for their liking, too.
If you are not going to be carrying around anything besides a laptop, then a messenger bag may be better for you.
This is a decision that will largely depend on your needs, as well as your personal preferences.
Think about what you will be using your backpack or messenger bag before moving forward.
Features
Fits a large number of items inside
Easy to carry around
Many different styles available
The laptop sleeve is easy to access
Style
The style of a backpack is going to differ wildly depending on what you decide to buy.
You can find sporty backpacks that are meant for camping (many of these do have laptop sleeves), fashionable backpacks that are perfect for school purposes, and professional backpacks that will be great for taking to work.
It is true that backpacks are more commonly used by college students, but many other people use them as well.
A backpack can work just fine for a professional, but your needs may vary.
Who Is it for?
Backpacks are definitely going to appeal a bit more to the college crowd. It looks a lot more natural for a college student to make use of a backpack.
It will likely match up better with the type of clothing that college students regularly wear on campus. Also, backpacks have more room for things such as books and various accessories.
A backpack is going to be easier to tote around when carrying heavy things. College textbooks can be pretty heavy, and it makes sense to want to make things as easy on yourself as possible.
There are college students who make use of messenger bags, but backpacks usually win out.
Your messenger bag vs. backpack winner may wind up coming down to what you are using it for and what walk of life you are coming from.
In Closing
When it comes to determining a winner in the battle of messenger bag or backpack, it is truly going to depend on your personal preferences.
Depending on what your needs are, one of the options is likely going to be better for you.
If you are a college student, then a backpack is likely to be more practical. If you are a professional businessman or businesswoman, then a messenger bag may be the more appealing option.
Consider some of the following questions before making your final decision:
How far will you be walking with the bag?
How much stuff do you need to carry?
How important is fashion to you?
How you answer those questions will have an impact on what your ideal option will be. You need something reliable to carry your laptop where you need to go.
Both messenger bags and backpacks will work out fine.
You have to look at the positives and negatives that are associated with both of them to come to a conclusion.
This handy guide should help you to consider your options more carefully. You know what to expect out of both messenger bags and backpacks now.
Just buy whatever is going to work best for you.