Is a laptop sleeve necessary for your laptop or Macbook if you already have a laptop backpack? Well, it depends on the individual.  
In my personal opinion, if you love your laptop, then a laptop sleeve is necessary to have. It adds extra protection to your laptop against damages, scratches, corner wear, and tear.
If you put a laptop in a sleeve, then in a laptop backpack compartment, it provides the best protection you can give to your laptop from any bump and impact.
If you're going to spend a few thousand dollars on a laptop, it is appropriate measures for you to get the right sleeve to protect your laptop.
Why is a Laptop Sleeve Necessary for You?
If you love your laptop and want to keep it in good condition as long as possible, here are a few reasons why you should own a laptop sleeve.
Not All Laptop Case is Good Quality
Most of the laptops, especially the budget laptops, they are made of the cheap and low quality of plastic. 
When you throw your laptop into your bag, it can get scratch pretty quickly.
In contrast, laptops like MacBook models manufactured by Apple are very high quality and made from billet aluminum. 
I am pretty sure if you are willing to spend a lot of money on the premium price laptops like the MacBook Pro series,  you will need something like a sleeve to protect it.
Protect It From Dent and Scratch
When you wear a backpack without a dedicated compartment for a laptop, most likely your laptop will mix with other stuff in your bag. 
If your bag has full of garbage like cable, books, chargers, foods, etc., then it is a good idea to keep your laptop inside a laptop sleeve.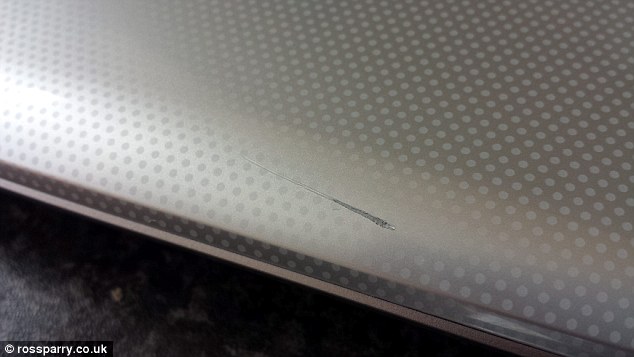 Another situation I love to mention here if you're frequently traveling by airplane, you must be familiar with the airport security screening process.
If you own a checkpoint-friendly laptop sleeve, you do not need to remove it out for screening.
Just keep it inside the checkpoint friendly laptop sleeve, and you're ready to go. 
This will prevent the possibility of your laptop accidentally drop while you take it out from a backpack or place it in a bin.
Similarly, if you have a laptop messenger bag and love to wear it on one shoulder, you're probably over swing it and bump into you. 
By keeping your laptop into a laptop sleeve, and put it inside your messenger bag, you can minimize the chances of your laptop getting dents and scratches as results by those impacts.
Keep the Sensitive Laptop Components Safe
Sensitive electronics parts that can be found inside a laptop-like CPU, memory, hard drive, and motherboard are fragile and very sensitive to sudden shocks. 
Most of these components are not shock-mounted and might easily break.
To prevent your laptop electronics components from shaking or shock, it is necessary for you to get a laptop sleeve that has a zero shock feature. 
The good news is now there has been a drastic improvement by the laptop manufacturers to improve the durability of the components.
Take an example of solid-state drive (SSD); it is widely used as a primary hard drive for your laptop instead of HDD because of its durability. 
An SSD has no moving parts, so it has a better chance of surviving sudden stops of motions (i.e., bag dropped), but still, all those electronics are fragile.
Laptop Sleeve is Inexpensive
Another reason why you should use a laptop sleeve is that you don't have to spend a lot of money to own one. Most of the excellent laptop sleeve in the market are quite cheap and affordable. 
But if you have a sewing skill, why not just sew a laptop case by yourself. It is more fun and rewarding!
If you have to carry a backpack for traveling,  you can add an extra layer of protection for your laptop.
In the case of you owning a laptop made by Apple such as MacBook series, you might need to spend a little bit for the good laptop sleeve that is selling on their websites or physical stores.
If you have a tight budget, then it is up to you whether you should get the cheaper alternatives from other sources, for instance, Amazon.com or eBay.com.
Cleanliness
If you're someone who loves to wear a backpack for traveling, or maybe you're just a school student, a laptop sleeve is necessary to keep your laptop clean from dust, moisture, dirt, fingerprints, and other elements.
Your bag may has a lot of dust trapped inside which can enter into your internal components through the back vents or USB ports.
It makes sense to me that you should have it.
Style and Convenience
Unlike a laptop hard case that is bulky, laptop sleeves have a simple design, light in weight and easy to carry around. And they look good too.
Because it is so convenient, you can bring it wherever you go, like for your school, vacations, business trips, and other places as you want to go with your laptop.
As the laptop sleeve is relatively cheap to own, you can afford to have more than one laptop sleeve to represent your personality.
What I mean by this is that you use a leather laptop sleeve when attending a business trip or use a simple laptop sleeve design for the school.
There is no compulsion that you use only one laptop sleeve all the time. Moreover, these laptop sleeves also allow you to store your accessories.
Final Thought
So, is a laptop sleeve necessary for you to own or not, it depends on you.
If you have a dedicated, padded laptop backpack or messenger bag, you're probably wouldn't need to spend your money on a laptop sleeve.
But if you don't have it, I recommend you to have one, especially if you love to carry it in the bag every day.
If you are not sure how to find the laptop bag for you, read here.
If you are seriously want to protect your laptop from damage, especially if the laptop is an expensive one like MacBook, the decision is ultimately a no-brainer. You should have a laptop sleeve.
By adding the extra layer of protection, it provides shelter to your laptop so that you have peace of mind whenever you go with your laptop.
Do you use a laptop sleeve to protect your laptop?