Hey guys, if you happen to land on this page, chances are you probably looking for an answer on how to choose the best laptop bag for you.
Well, I am glad you asked because I was there before.
Getting a new laptop is just part of the equation. You need the right laptop bag to protect your precious device wherever you go. Without a bag to carry and protect it, you are exposing your laptop to physical damages, specks of dirt, and theft.
Before you decide on which laptop bag is the best for you, ask yourself a few questions.
Do you need it for work, college, or pleasure?
Are you a business person looking for a laptop suitcase?
What is your personal style?
Budget bag or premium bag? And so on…
I don't want to disappoint you…
Now I want to share with you my comprehensive guide on how to choose the right laptop bag for you.
TABLE OF CONTENT
10 Features to Look for the Best Laptop Bag
Not all laptop bags are created equally. Some bags may have extra features than others.
Here are ten features that you should consider when choosing the right laptop bag for you.
1. Style and Practicality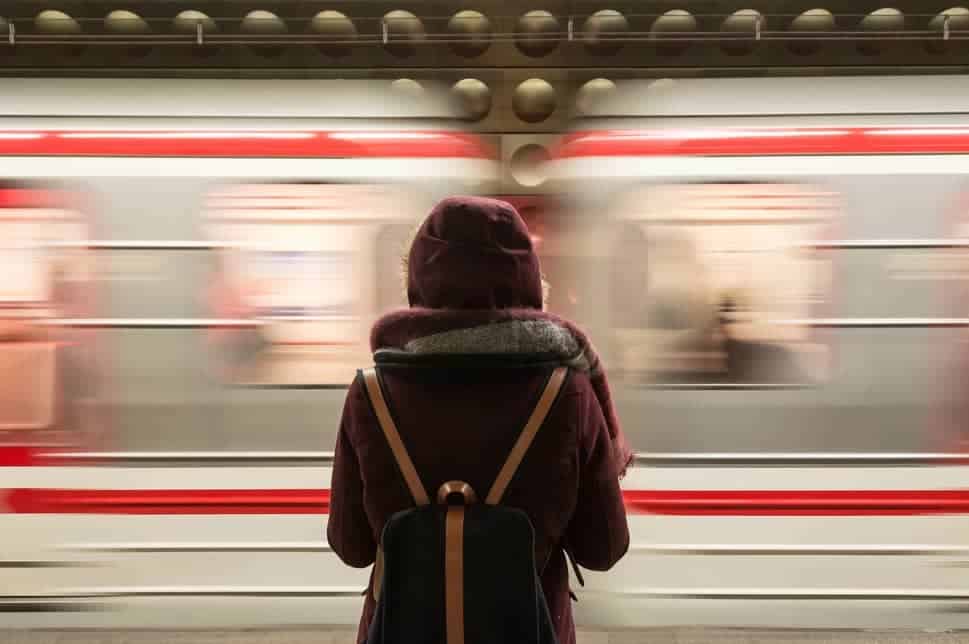 When you're looking to buy a laptop bag, you may have two primary concerns in your mind.
Whether you are a college student, executive, traveler, or just a casual user, you probably selective when choosing a bag. 
You want something practical in design and stylish enough to represent your personal style.
For Commuters
If you're commuting to work or college by bus or train, you need something like a backpack or shoulder bag as they are easy to carry around. 
However, if you're biking, I think a laptop messenger bag is more practical to use as you can easily access your stuff on and off the bike. 
Furthermore, you don't feel the heat at your back as compared to a backpack.
For Travelers
On the occasion when you have to go for traveling or for outdoor activities, nothing beats the laptop backpack because it is more practical in the sense of storage capacity.
You can carry a lot of stuff with it.
If you're just a casual user who loves to carry a laptop around in the city, a shoulder laptop bag is more stylish and convenient. 
For Men
When it comes to laptop bag preference for men and women, there are few differentiating factors involve. 
If 'you're a guy, you probably love something is manly like a leather briefcase or leather messenger bag and softer materials like a canvas for a more casual look.
Also, you may prefer a utility bag like a backpack because men tend to carry the bag regularly.
For Women
However, if you are a woman, you probably inclined towards totes laptop bag than a backpack.
Totes laptop bag is more elegant, stylish, and not too bulky for a woman to carry around. 
Carefully choosing your favorite color of laptop bag that matches your image.
2. Size of the Laptop Compartment
One of the most crucial aspects to consider in choosing the right dimensions of the laptop bag is to ensure your laptop can snug fit to the laptop compartment or pocket. 
When it fits well, the laptop bag can provide proper protection from any vibration or bump. 
The excellent way to choose is by looking at the size of the laptop compartment, not just the overall size of the bag itself.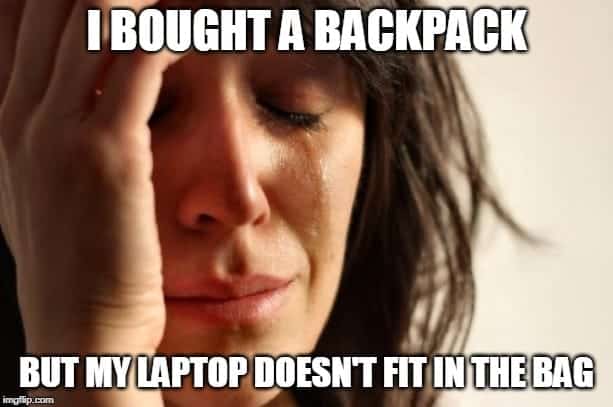 But before you know precisely of what size of the laptop compartment that fits for your laptop, firstly, you should check the size of your laptop. 
It should be a pretty straight forward process if you choose to buy from the local store.
All you need to do is bring the laptop with you and see if it fits well. You should able to make the purchasing decision on the spot.
However, if you opt to purchase it online, it is a good idea for you to measure a laptop first. So you will have some idea comparing it to the product descriptions on the websites.
Now, how do you know the size of the laptop compartment or pocket? The fast rule is to look at the product description of the laptop bag. 
Most of the laptop bag sellers will specify the size of the laptop can that fits into the laptop bag compartment.
For example, if your laptop size is 15.6 inches, ideally you should get the laptop bag that can hold any size of the laptop up to 15.6 inches. 
So, just in case you downgrade the laptop size in the future, the bag still can have space to hold your laptop nicely.
Important Points to Know!
One thing I should remind you that although most of the laptop bags can fit any size of the laptop up to its capacity limit but that not always the case. 
There is a particular type of laptop bag that does have some exceptions to the specific laptop models that can fit in. For example, the shoulder bag like messenger bags, briefcase, and tote.
For instance, there is a laptop bag (briefcase bag type) that I found on Amazon.com that can fit any 15.6-inch laptop model, but it is not suitable for the 2017 HP Pavilion 15.6-inch and Acer Predator Helios 300. 
The product description has stated this information clearly. You need to be careful so that you can avoid buying the wrong bag for your laptop model.
Most of the laptop bag sellers will specify the dimension of the laptop bag, that are: internal dimensions and external dimensions.
Essentially, the internal dimension means merely the actual internal size without foam, whereas the external dimensions measure the overall size of the bag, including the foam.
Although I found that these parameters do not really matter as they represent the ideas of how big the laptop bag is, there is a situation that you need to consider when you are traveling with an airplane.  
Some domestic airlines have their own carry-on case regulations that accept specific internal dimension measurements of the bags.
3. Storage and Padding
When deciding on the best laptop bag, it is essential that the bag has a generous amount of separate compartments and pockets. 
The bag should have a dedicated compartment that is well padded to protect your laptop from being scratched by other stuff in your bag. 
A well-padded laptop compartment can absorb and cushion the impact from dropped, knocked and bumped.
Apart from that, you should look for several internal compartments and pockets to organize other stuff like chargers, cables, cell phones, power banks, books, keys, stationery, tablet and etc.
For extra security features, look for the bag that has an anti-theft zipped pocket to keep your credit cards and passport hidden.
Don't forget to check for external pockets as well for you to put a water bottle and small stuff. Unlike regular laptop bags, Anti-theft bags may have few external pockets to minimize the access for a thief to reach your valuable items. 
Great anti-theft laptop bags do have small and hidden pockets somewhere at the shoulder straps to keep your essential things like IDs and credit cards safe.
Check the quality of zippers because there are very easy to break. Test the zippers to make sure that they won't be stuck when open, and all the teeth are interlocking perfectly.
YKK zippers are the most durable zippers used by many manufacturers because of its durability.
Chain zippers that are made of metal or molded plastic tend to be sturdy and reliable.
4. Durable Materials
To protect your laptop in a bag, it is essential to choose the durable laptop bag that can stand against extreme wear, shocks, and weather. 
A high-quality laptop bag is made from durable materials that will maintain their good looks for years to come and can sustain the rigors of day-to-day use without showing signs of fatigue. 
Five Most Common Materials for Bag
There is five most common material used for a laptop bag. Let's take a look at each one:
Nylon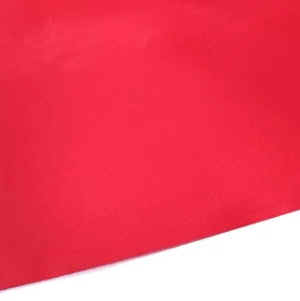 It is a material made from the process called synthetic polymers.
Nylon has natural characteristics of being water-resistant, durable, and abrasion-resistant.
The cons of nylon fiber are that it fades quickly in the sunlight.
Polyester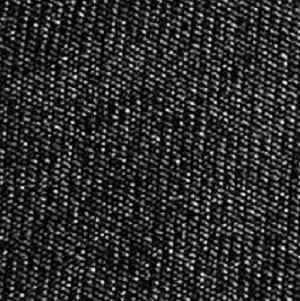 Scientifically known as polyethylene terephthalate. It's commonly used for bags although not as durable as nylon.
However, it is cheap, strong, dries quickly, and can hold the color well.
Canvas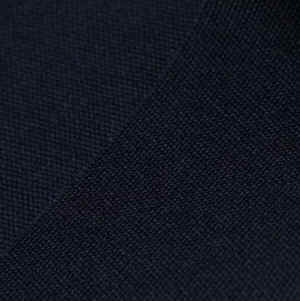 Extremely durable plain-woven fabric that produces a sturdy and robust fabric. Canvas is not water-resistant in nature, but when it coated with wax, it can become waterproof fabric.
Nowadays, the canvas is a preferred choice of material for laptop tote bags because it's lighter and easy to carry.
Leather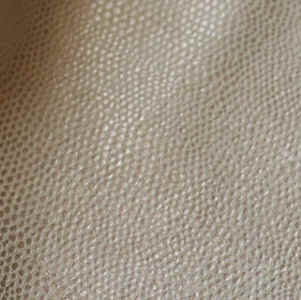 Leather material is genuine, high-quality material from animal skins that can last very long and tough. It is durable and can provide excellent protection for your laptop. 
However, leather is not waterproof and requires extra care.
Neoprene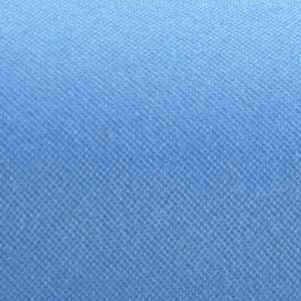 Neoprene (Polychloroprene) is a type of synthetic rubber which can maintain flexibility against a wide range of temperature, doesn't easily degrade, and possess good chemical stability.
Neoprene has become a favorite material for laptop sleeves.
Whatever material of laptop bag you choose always checks the quality of other areas such as shoulder straps, lining, flaps, zippers, and internal pockets. 
Laptop bags can be made from any combination of the materials above for different parts of the bag.
Know the "Denier" Rating
If you choose a laptop bag made of nylon, you need to know that nylon fabric uses the term "denier" (abbreviated "D") which defines the rating of nylon material used. 
Essentially, "denier" is a measurement of the thickness that makes up a material.
For example, a nylon laptop bag that has a higher denier (D) rating tends to be sturdy and thicker, which means more durable than a lower denier rating.
5. Ergonomics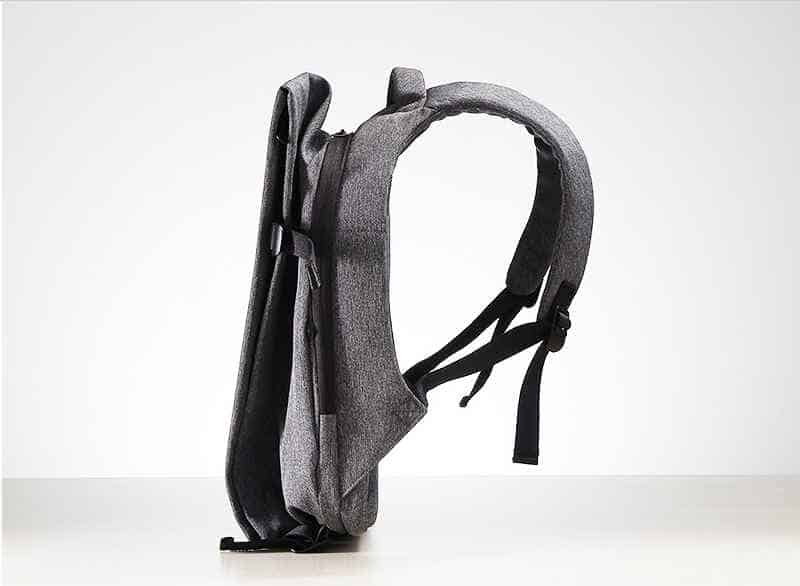 The main reason why many people are suffering from shoulder and back pain after carrying their laptop bags for an extended time is due to the bag poorly designed.
Besides, it also caused by the ways of how do they carry the laptop bag.
For you to prevent or at least minimize these problems by choosing the ergonomic laptop bag.
The ergonomic laptop bag is specially designed to provide you comfort and health benefits for your body posture. 
I found that the laptop backpack is the best type of bag to carry around because the load is concentrated on both shoulders.
4 Features of Ergonomic Laptop Backpack
When it comes to your comfort, the ergonomic laptop backpack does have extra ergonomic features that are not available with the ordinary backpack.
Curve Line. A curved line at the back to support the back of your body.
Weight Balance. A good weight balanced distribution by having a laptop compartment location closed to your back. It is suitable for your body posture.
Shoulder Straps. Usually wide and padded to relieve the stress on your shoulders.
Mesh Back Panel. It usually has a mesh back panel to allow air circulations that provide you comfort from sweating.
I really recommend you choose a laptop backpack because of health reasons.
However, you may find that the backpack does not meet your requirements or style, then the shoulder type of laptop bags is another way to go.
There are many messenger bags, totes and briefcase-style laptop bags in the market that claimed they are ergonomics. 
In my point of view, there is no such thing as ergonomic laptop messenger bag or ergonomic laptop totes because these shoulder bags have to carry on one shoulder.
By wearing a strap on one shoulder definitely uncomfortable to carry for a long period of time, and it will cause your shoulder and neck pains.
It lacks proper weight distribution to your body and posture.
3 Ways to Make it Feels "Ergonomics"
Although shoulder laptop bags don't provide you ergonomic benefits as what laptop backpack does, there are few ways that you can do to make it feel "ergonomic."
Choose a lightweight bag to reduce the overall weight of the bag. Keep in mind that instead of carrying a laptop alone, you also need to bring along some other stuff with you.
Choose the padded and wider shoulder strap to cushion your shoulder spines. Make sure it is comfy enough for your shoulder. If your bag doesn't have this strap, you should get the ergonomic shoulder strap pad. Usually, it is sold separately.
Choose the multipurpose shoulder bag that allows you to convert into a backpack or briefcase. The benefit of this type of bag is that it gives you more options of style to choose from depending on the occasion. If you're tired wearing it on one shoulder, then you can convert it to a backpack or briefcase.
Whether you choose a laptop backpack or shoulder bag, make sure the bag has adjustable straps so that you can adjust the bag close to your body when needed.
6. Waterproof vs. Water Repellent vs. Water Resistant: Know the Differences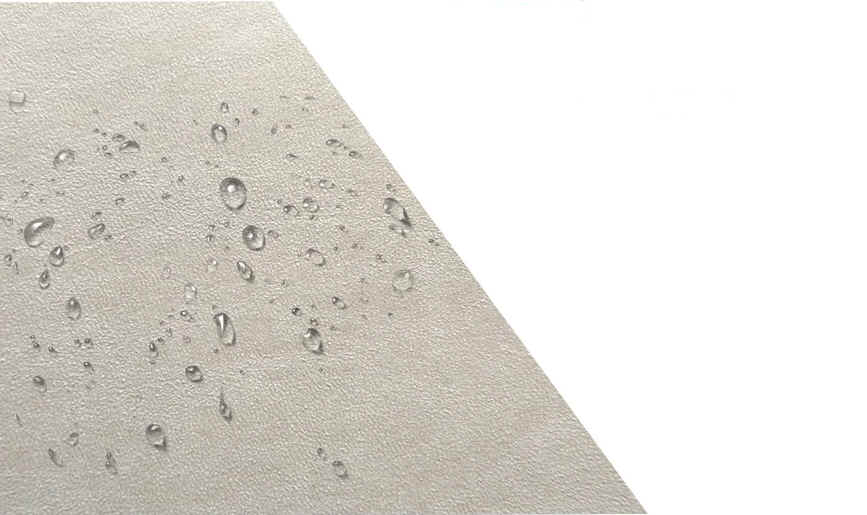 If you love going outdoor with your laptop, you need a laptop bag that has a water resistance capability to protect your laptop from getting wet. 
But you may get confused about the differences between those three labels mentioned above. Here are the explanations:
Waterproof Bag
When the bag is labeled as waterproof, it means that there is no single drop of water can penetrate through the interior of the bag. 
Even if you submerge it entirely underwater for long periods, the internal of the bag is still dry. 
Thus, some people called it as dry bags. The materials (with plastic coated) used for this kind of bag have a very tiny size of pores that the water molecules cannot pass through it. 
When every part of these waterproof materials is combined together to make a shape of a bag, the traditional sewing techniques cannot be used.
This can only be achieved using advanced ultrasonic welding techniques. 
Waterproof laptop bags are definitely expensive and limited. Even if you found one, I would not recommend you going scuba diving with that bag.
Water Repellent Bag
Water repellent laptop bags generally provide better protection after the waterproof bags.
They are still using the standard materials, whether from nylon, polyester, canvas and etc. to make a laptop bag.
These materials are stitching together using a traditional sewing method.
To effectively make the laptop bag repel waters, the fabrics are tightly woven and finally being coated with some finishes. 
However, in the case of the heavy downpour, the waters still can leak through the bag from zippers and the holes at the seams.
Water Resistant Bag
Generally, water-resistant bags can resist the penetration of water to some degree in any rainy situation or water splashes. 
However, no matter what the type of material fabrics (even waterproof fabrics), it still cannot 100% prevent the water from seeping through the laptop bag entirely. 
There are two vulnerable areas where the waters can enter into your bag: zippers (the holes between the teeth) and the fabric (the pores). 
The zippers and the materials are stitched together using traditional sewing methods. 
This will leave holes at the seams where the water can get through. Most bag manufacturers solve this issue by using the coated zippers to keep the water out of the bag.
7. Checkpoint Friendly
Have you ever had an unpleasant experience at the airport security checkpoint where you have to take your laptop out and put it on the separate bin for screening? 
This is very stressful, but if you're traveling with a laptop, you must comply with the TSA regulation.
The only exception is that if you have the TSA Precheck membership, you can breeze through the security without removing your laptop. 
But not many could afford or willing to pay the TSA Precheck membership, which is about $85 for five years* (the price is right at the time of this writing).
Another way is by having a checkpoint-friendly bag feature.
Basically, TSA checkpoint-friendly laptop bags are specially designed for airplane travel convenience where you don't need to remove your laptop from the bag.
All you have to do at the security checkpoint is by lying the laptop flat on the screener conveyor belt.
Make sure there are no other items either on top of or at the bottom of a laptop.
8. Anti-Theft Security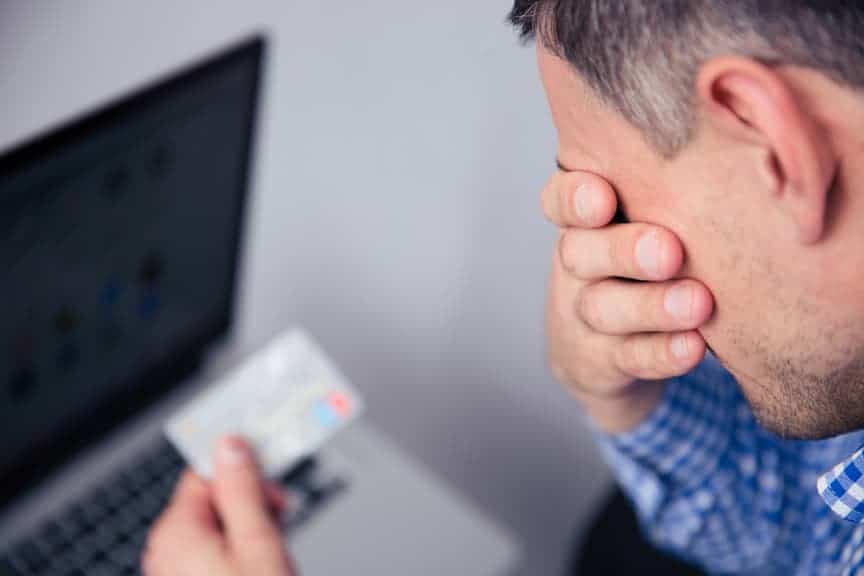 When it comes to protecting your laptop and important belongings from being stolen, there are two kinds of threats that you should expect.
Firstly, it is a physical theft where thieves can steal your possession by opening the bag zippers or by slashing it with a knife. 
Secondly, it is a digital theft where the thief (or thieves) can steal your important data from your credit cards or passport. 
7 Features of Anti-Theft Laptop Bag
You might be wondering do anti-theft bags really work right? 
The short answer is… YES!
Here is the reason why you should consider buying a laptop bag that comes with anti-theft features. An excellent anti-theft laptop bag should have these features:
Extremely durable material that able to withstand against any slash or cut from a knife. Even if the thieves able to cut it through, at least a solid fabric will give them a hard time stealing your items.
Sturdy shoulder straps that are slash-resistant. Reliable straps usually have metal mesh lined or similar quality that protects your laptop bag from being cut. This is very important, especially if you're looking for a shoulder laptop bag.
Lockable zippers and durable metal zippers. The zippers for the compartments and pockets are usually the primary target for thieves to access inside your bag. By having these zippers will surely enhance the security of your laptop bag.
Detachable straps that allow you to loop around the table leg in the cafe or train seat that will give you additional peace of mind.
Hidden pockets to hide your valuable items such as IDs, credit cards, and passports.
Anti-theft zipper combination lock. Initially, you have to set your combination password numbers. Usually, there is a note that will walk you through the process of setting the lock. You need to memorize your own password numbers to unlock the zipper.
RFID blocking compartment or sleeve for your credit cards and passports. Radiofrequency identification or RFID skimming is a high level of theft technique where digital theft will access, read, and duplicate the information from the cards through wireless devices. Identity theft can happen very quickly as someone walks by you. By having an anti RFID pocket, it can block this RFID card skimming.
9. Technology
External USB Charging Port for Recharging Your Phone
If you like to charge your cell phone or tablet on the go while carrying your laptop bag, you should look for a USB Port feature. 
Most of the laptop bags that come with this feature have a built-in charging cable. A portable power bank usually isn't provided. You have to bring your own.
Here is how to use the USB charging port feature:
Locate your power bank into any suitable internal pocket and connect it to the built-in charging USB cable.
Then connect your cell phone USB cable to the external USB charging port.
Finally, connect the cell phone USB cable to your cell phone. 
Headphone Port for Listening to Your Favorite Songs
Listening to favorite songs or podcasts is a great way to kill boredom when on the train or a bus.
If you like to keep yourself entertained, you should look for a laptop bag that features a headphone port.
There are two common types of headphone ports:
headphone jack
headphone hole
The bag comes with a headphone jack that works in similar ways like the USB charging port. It usually has a built-in cable that connects to your phone inside the bag. 
To connect to your earphone, just plug in the earphone jack to the external headphone port.
For the headphone hole, what you have to do is to insert the headphone cable through the hole. Next, connect it to your phone located inside the bag. 
There is a headphone symbol that indicates where you should insert the cable.
Whenever you are not listening to the music, you can just leave the headphone cable stick at the headphone hole.
10. Warranty
When you have decided to purchase the laptop bag that you like, don't forget to ask for a warranty. Every bag manufacturer has their own policy about warranty.
Some of them will offer a lifetime warranty and some offer at a limited time.
Although if your bag is a lifetime warranty, it doesn't mean that your new bag is fully covered.
The nature of wears, tears, and improper care is generally not covered. 
When there is a warranty claim related to the defects in materials and poor workmanship. It is more likely to be considered as valid as long as you never altered or modified the bag.
Upon the warranty claim is submitted, the seller at their discretion may choose to replace the defective bag with a new bag or to repair it with a small fee paid by you.
If any of those are not possible, then the seller might offer another form of reparation.
Conclusion
There are no ultimate answers to which features are the best because everyone needs and priority is different. 
What is the best laptop bag for you doesn't mean it is best for others. The bottom line of having a laptop bag is to help you carry your laptop around safely.
Once you get your laptop bag, please take an extra step to learn how to clean your bag so it will serve for longer.
Finally, make sure it's one that you enjoy wearing, and that does its job right!